Previous | Home | EndoTODAY | List | Next
---

[PPI and neoplasia]
며칠 동안 보여드린 자료를 중심으로 PPI and neoplasia (PDF)라는 제목의 강의를 할 예정입니다. 2013년 1월 12일 토요일 연세대학교 세브란스 병원 은명 대강당에서 대한 소화기기능성질환 운동학회 주관으로 열리는 Updates on PPI and adverse reactions of PPI 심포지엄입니다. 여러분의 많은 참석을 부탁드립니다.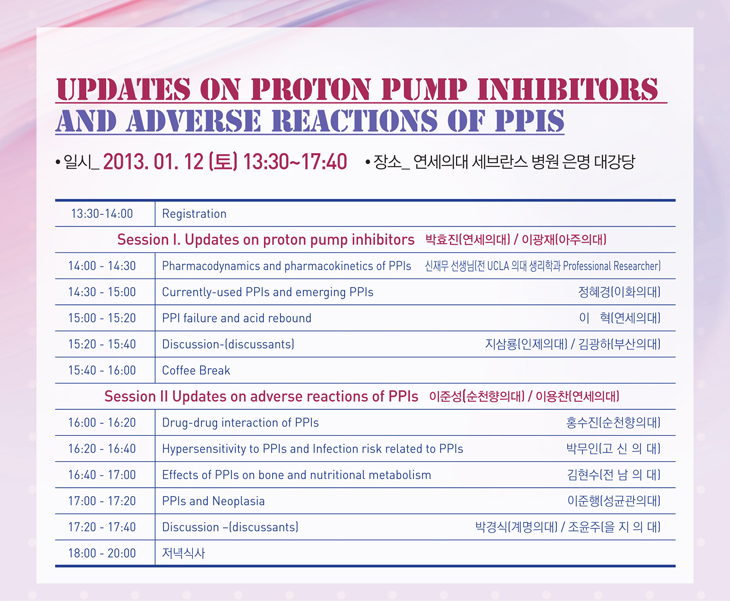 click the image to enlarge
---
제 강의의 결론은 아래와 같이 꾸밀 예정입니다.
1. PPI is relatively safe but not free of adverse reactions.
2. The collective body of information suggests increased risk of infectious complications and nutritional deficiencies.
3. Data about the risk of increased gastric and colon malignancy, despite physiologic theoretic basis, are less convincing.
4. The long-term need for PPIs must be reassessed frequently.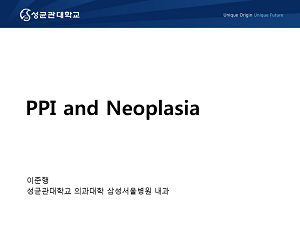 click the image to see the Powerpoint PDF
[Home]