---

[Inlet patch and upper esophageal adenocarcinoma ???]
Inlet patch가 암이 될 수 있는지 저도 잘 모르겠습니다. 한 번도 본 적도 없고 경험한 적이 있다는 의사를 만난 적도 없습니다. 문헌에만 아주 가끔 있을 뿐입니다. 앞서 소개한 리뷰 (Am J Gastroenterol 2004)에는 이런 말이 있습니다.
The low frequency of malignant transformation of HGM in the cervical esophagus as compared to Barrett's esophagus in the distal esophagus suggests that it may not be regarded as a premalignant lesion. Malignant procression of HGM is - compared to its high prevalence - an exceedingly rare and sporadic event.
© 2011. 6. 12. 이준행
---

[2014-9-23. 이준행 추가]
과거 inlet patch에서 암이 발생하는 경우를 경험한 적이 없다고 말씀드린 바 있습니다. 그런데 최근 매우 유사한 증례를 경험하였습니다. 함몰된 부위이므로 엄밀히 보면 inlet patch라고 할 수 없을지 모릅니다. 하여간 비슷합니다.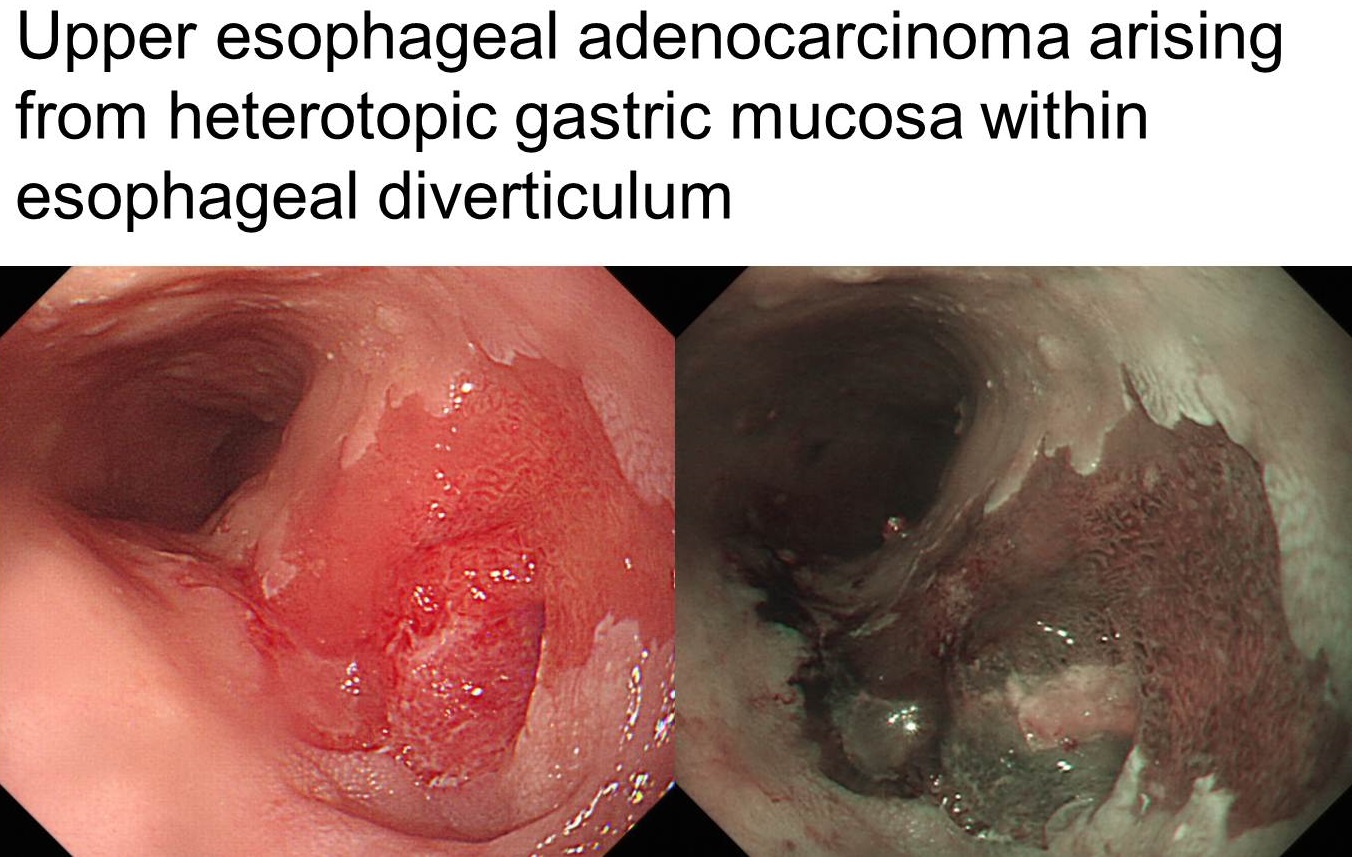 Tubular adenocarcinoma, moderately differentiated, arising in heterotopic gastric mucosa within esophageal diverticulum:
1) tumor size: 1.6x0.9 cm
2) extension to proper muscle layer
3) endolymphatic tumor emboli: not identified
4) perineural invasion: not identified
5) resection margins: free from carcinoma
6) no metastasis in 33 regional lymph nodes
---

99. 참고자료
[Home]