Previous | Home | EndoTODAY | List | Next
---

[Endoscopic diagnosis of Borrmann type IV (3) - Shallow and narrow valley 골짜기가 얕고 좁아진다]
보만 4형 진행성 위암에서 암세포는 위점막 아래에서 넓게 침윤하기 때문에 점막주름이 두꺼워지면서 주름 사이의 골짜기 바닥도 올라오게 됩니다. 그 결과 정상 주름 사이사이 골짜기의 깊이가 얕아집니다. 골짜기의 폭도 좁아집니다.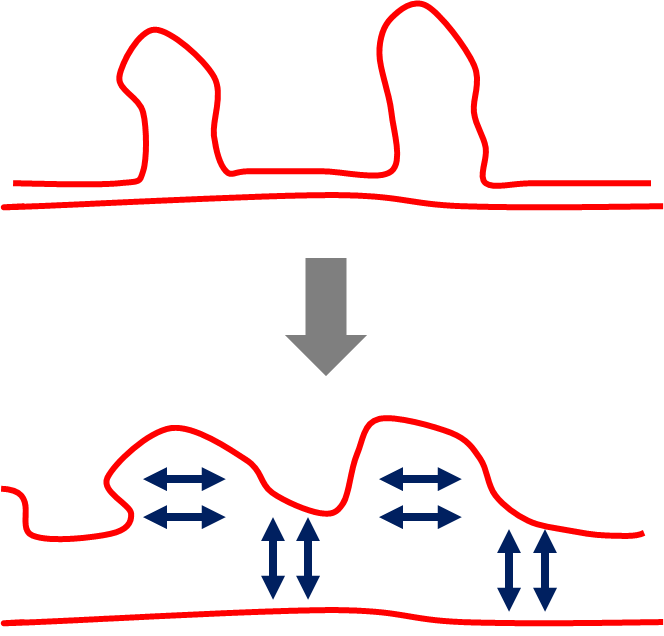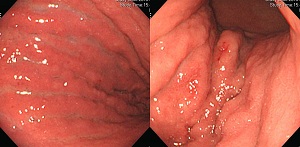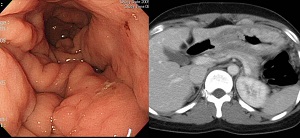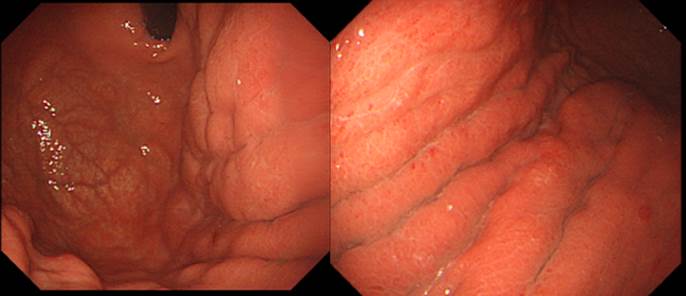 Stomach, total gastrectomy
Advanced gastric carcinoma
1. Location : [1] upper third, [2] middle third, Center at high body, anterior wall
2. Gross type : Borrmann type 4
3. Histologic type : undifferentiated carcinoma
4. Histologic type by Lauren : diffuse
5. Size : 13.5cm x encircled
6. Depth of invasion : invades serosa (pT4a)
7. Resection margin: free from carcinoma, safety margin: proximal 2 cm, distal 8 cm
8. Lymph node metastasis : metastasis to 2 out of 40 regional lymph nodes (pN1)
9. Lymphatic invasion : present
10. Venous invasion : not identified
11. Perineural invasion : present
12. Peritoneal cytology : negative
13. AJCC stage by 7th edition: T4a N1


© 일원내시경교실 바른내시경연구소 이준행. EndoTODAY Endoscopy Learning Center. Lee Jun Haeng.