Parasite | Eso | Sto | Cancer | ESD
---

[Downhill varix]
Downhill varix라고 들어보셨습니까? 종격동질환으로 중상부 식도에 발생하는 varix인 모양입니다. 혈류가 위에서 아래방향이므로 EVL을 할 때에는 proximal쪽에 해야 한다고 하는군요. 소개합니다.
Proximal esophageal varices are called 'downhill varices', as they are located in the upper esophagus and project downwards.
Downhill varices occur as a result of shunting in cases of upper systemic venous obstruction from space-occupying lesions in the mediastinum.
Downhill varices as a result of mediastinal processes are reported to occur in up to 50?% of patients.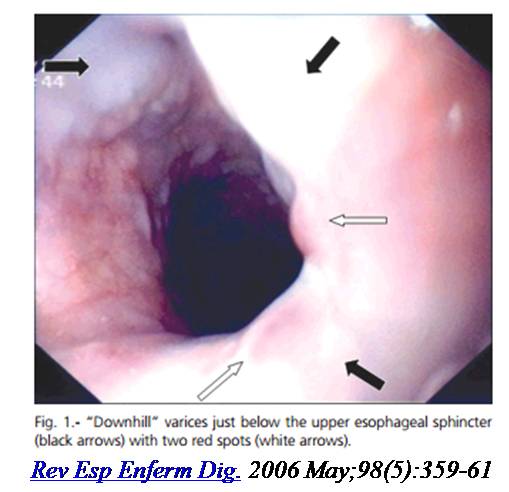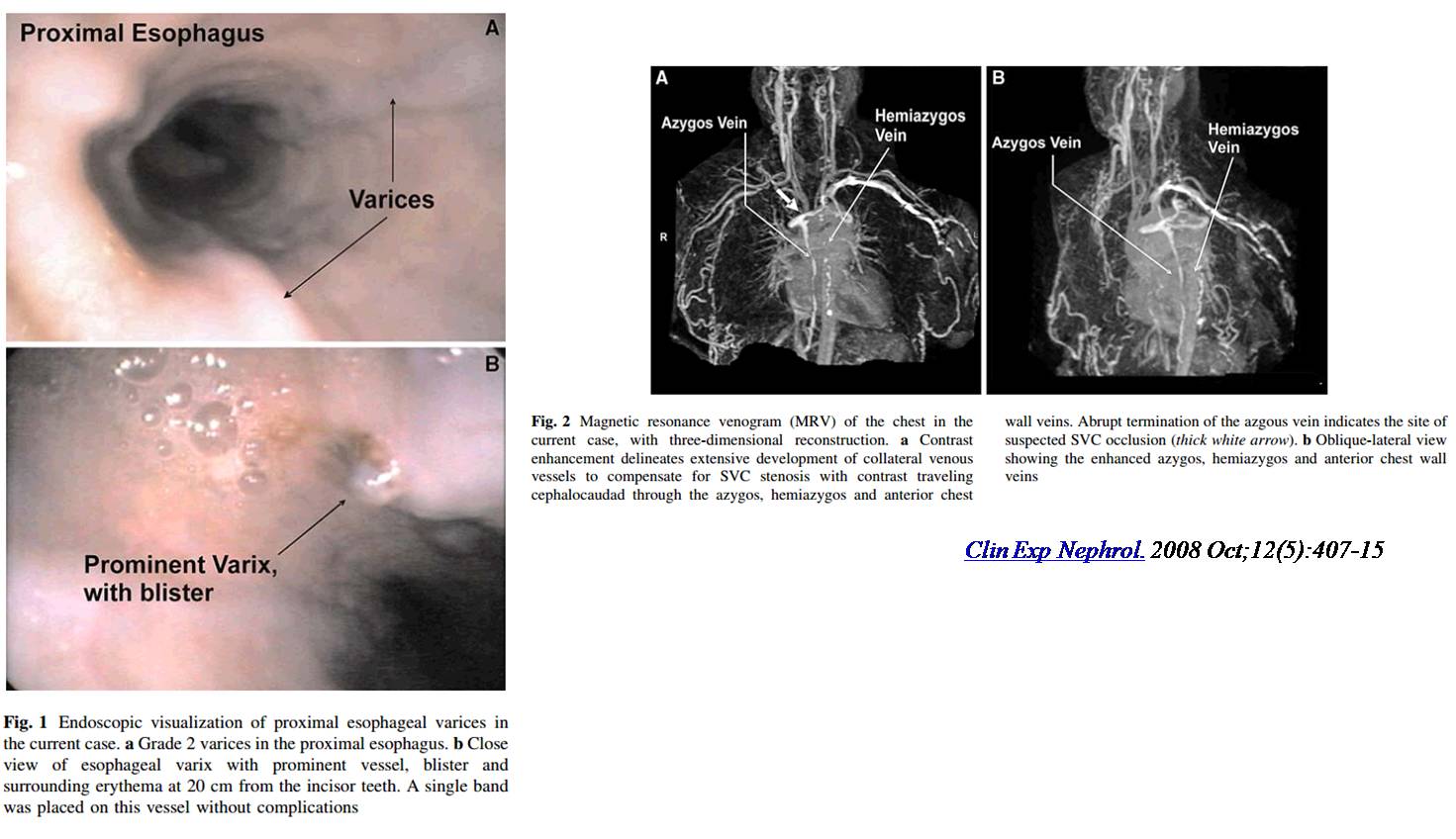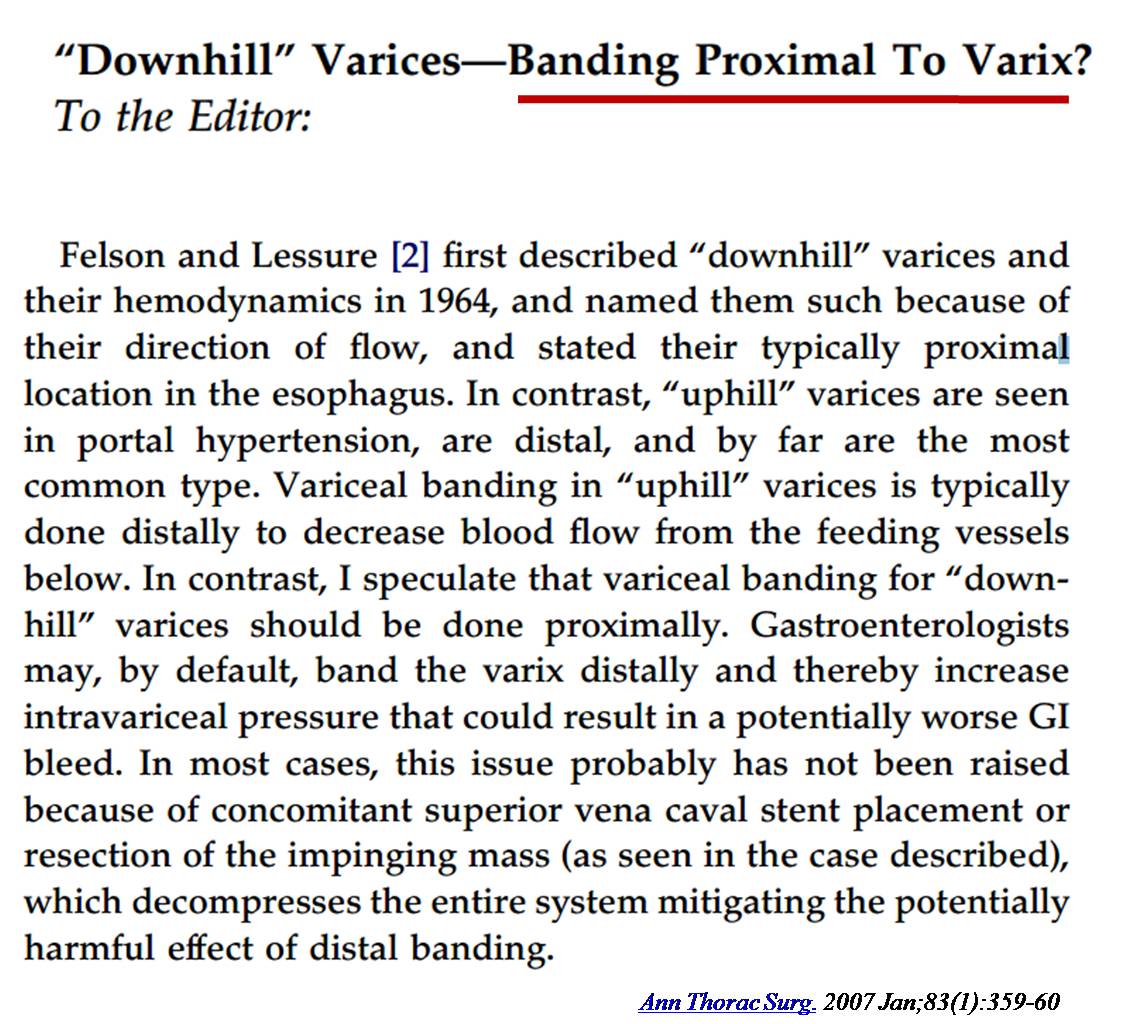 자료제공: 삼성서울병원 신동현 선생님.