Parasite | Eso | Sto | Cancer | ESD
---

[다양한 대장 질환 009 - ESD 증례]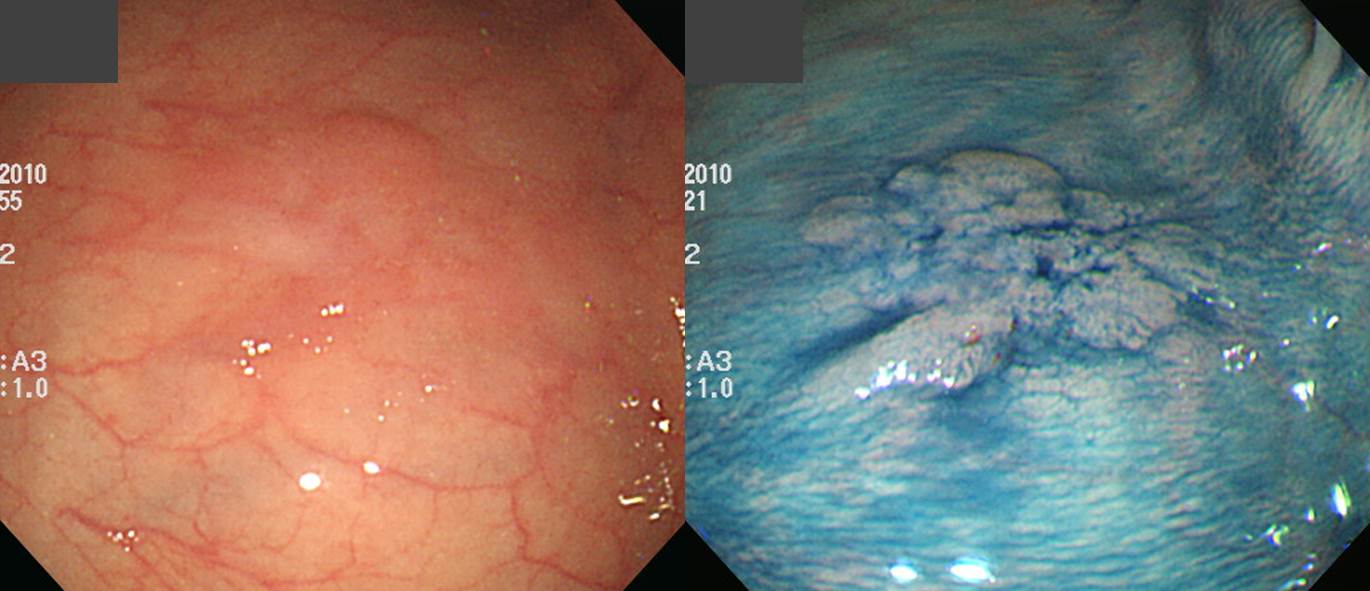 Splenic flexure 근방 대장암인데 ESD 후 경과관찰하였습니다. 제가 ESD 한 것은 아니지만.... (저는 대장 ESD는 하지 않고 있습니다).
치료보다는 진단이 중요한 환자일 것 같습니다. White light endoscopy 사진을 보면 거의 발견하기 어려운 병소입니다. 세상에 고수가 많은 것 같습니다.
ADENOCARCINOMA, WELL DIFFERENTIATED :
1) size of carcinoma: 1.6x1.0 cm
2) invasion into submucosa: present (depth of submucosal invasion: 400 ㎛)
3) lymphovascular invasion: not identified
4) perineural invasion: not identified
5) tumor budding: negative
6) negative resection margins (100㎛ apart from deep resection margin)
참고: EndoTODAY 목요점심집담회 2015-11-19


© 일원내시경교실 바른내시경연구소 이준행. EndoTODAY Endoscopy Learning Center. Lee Jun Haeng.